L'INTERNATIONALE, confederation
L'Internationale is a confederation of six major European modern and contemporary art institutions and partners. L'Internationale proposes a space for art within a non-hierarchical and decentralised internationalism, based on the values of difference and horizontal exchange among a constellation of cultural agents, locally rooted and globally connected. One of the main sites where research and debate related to the current project of L'Internationale, the five-year programme (2013-2017) titled The Uses of Art – The Legacy of 1848 and 1989, takes place is on the newly developed platform: L'Internationale Online.

L'internationale institutions: Moderna galerija (MG+MSUM, Ljubljana, Slovenija); Museo nacional centro de arte Reina Sofía (MNCARS, Madrid, Španija); Museu d'art Contemporani de Barcelona (MACBA, Barcelona, Španija); Museum van Hedendaagse Kunst Antwerpen (M HKA, Antwerpen, Belgija); SALT (Istanbul in Ankara, Turčija) in Van Abbemuseum (VAM, Eindhoven, Nizozemska)
NEW MAPPINGS OF EUROPE, collaborative project
New Mappings of Europe is a two-year collaborative project of four different art and cultural institutions from Serbia, Slovenia, Austria and the United Kingdom, which will generate knowledge about the migrants' cultural heritage in Europe and make cultural and art institutions more accessible to local communities of migrants of the first and second generations as well as to the new communities of asylum seekers and refugees. The project will consist of co-curated exhibitions, accompanied by a rich public mediation programme, artist residencies, a common web platform, and an international conference. The aim of the project is twofold: on the one hand to deal with past phenomena related to migrations, and on the other, to link these phenomena to current migrations.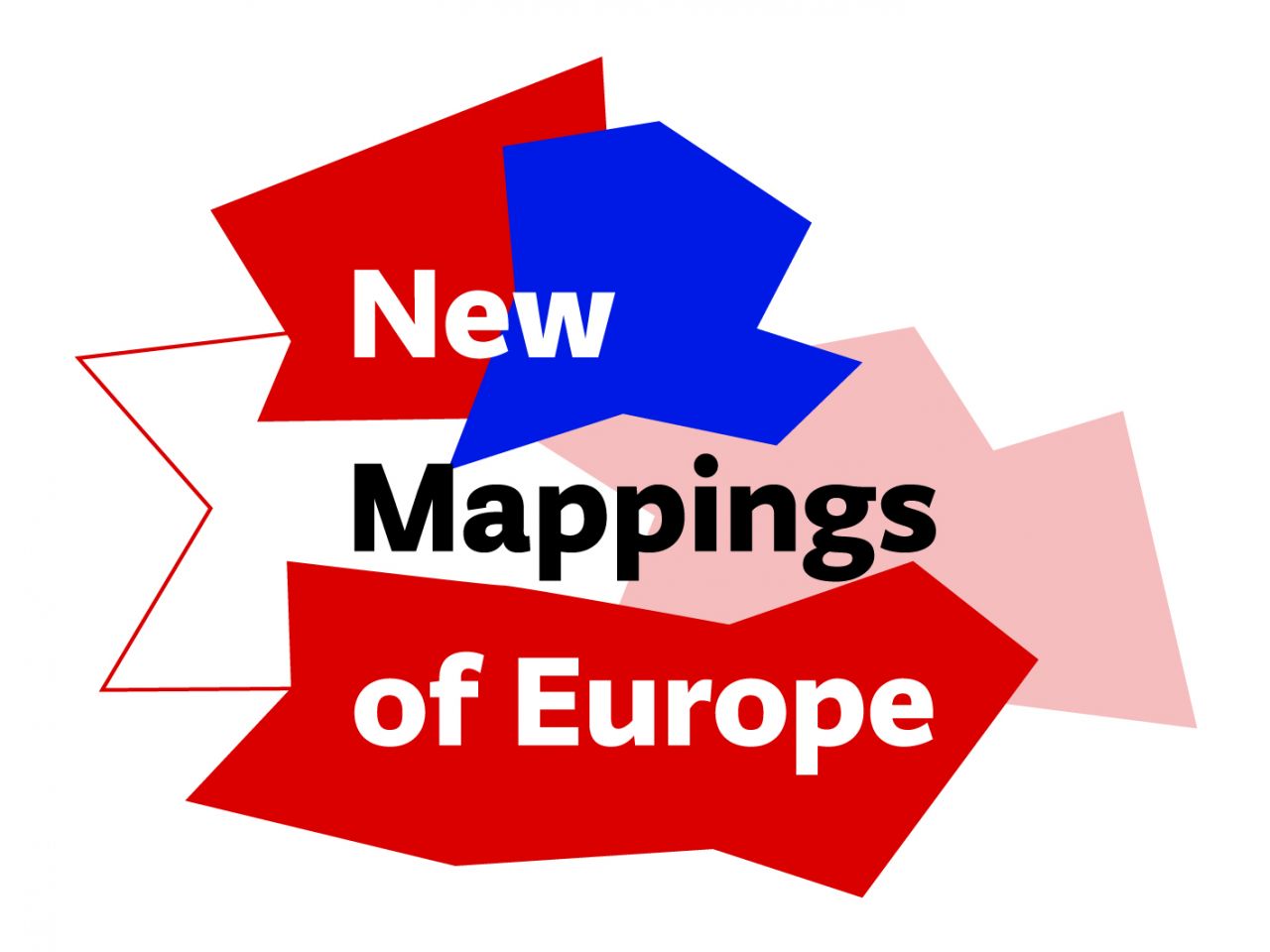 MG+MSUM PARTNERS
BOKS, društvo študentov za kulturno umetniško dejavnost
Društvo Igor Zabel za kulturo in teorijo
Univerza v Ljubljani, Filozofska fakulteta, Oddelek za umetnostno zgodovino
Univerza v Mariboru, Filozofska fakulteta, Oddelek za umetnostno zgodovino
Višja strokovna šola ŠC Srečka Kosovela Sežana
Educationa and Culture, Lifelong learning programme
Narodni muzej Slovenije - Metelkova, Slovenski etnografski muzej, Slovenska kinoteka - [FOR]UM
Mednarodni grafični likovni center, Muzej novejše zgodovine Slovenije, Narodna galerija, Narodni muzej Slovenije - PovezujeM / TIVOLSKI USTVARJALNI KROG
Pediatrična klinika Ljubljana, Bolnišnična šola OŠ Ledina
AEIOU Gledališče za dojenčke in malčke
Lutkovno gledališče Ljubljana - KUL Abonma
AKC Metelkova mesto, KUD Mreža
Center Arhitekture, Zavod za razvoj prostorske kulture
Zavod ustvarjalna Pisarna SOdelujem
Swiss Institute for Art Research, SIK-ISEA - European ARTNET